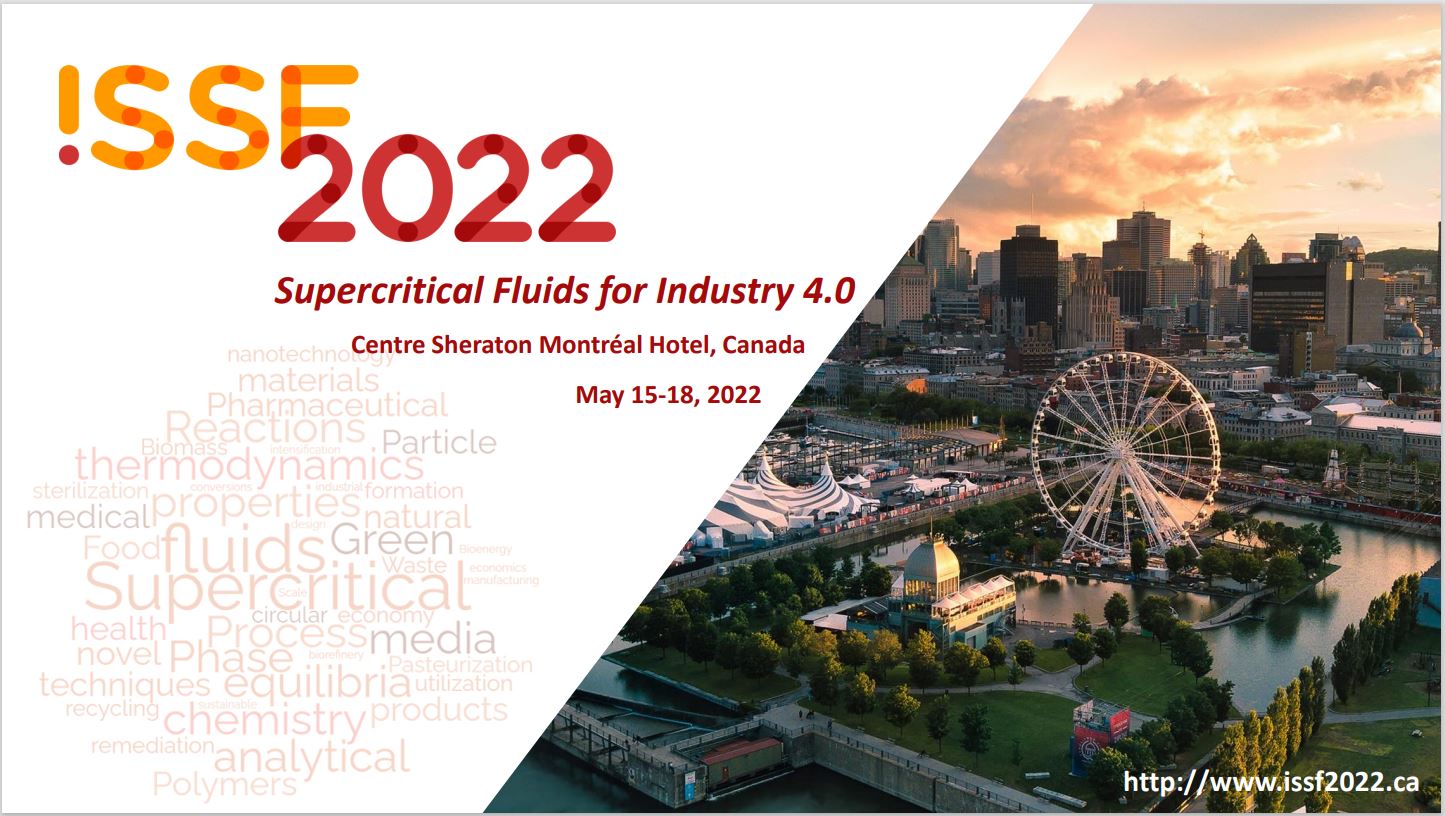 Dear colleagues,
After postponing our conference for a year, we are moving forward with the organization of the International Symposium on Supercritical Fluids (ISSF 2022) to be held at the Centre Sheraton Hotel, Montreal, QC, Canada during May 15-18, 2022. With a positive outlook on the pandemic, our plan is to have the meeting in person to bring back our community together for networking and exchange of ideas and latest achievements.
On behalf of the organizing committee, I request you to save the date on your calendars and invite you to attend ISSF2022. The theme of the conference will be "Supercritical fluids for Industry 4.0." Please find attached a slide to promote our ISSF2022 conference in Montreal.
Please visit our website (www.issf2022.ca).
The deadline for abstract submission will be February 18, 2022.
We look forward to welcoming you to Montreal.
Regards,
Feral Temelli
ISSF2022 Chair
ISSF2022 Organizing Committee:
Feral Temelli, University of Alberta, Canada (Chair)
Marleny D.A. Saldaña, University of Alberta, Canada
Selma Guigard, University of Alberta, Canada
Elisabeth Badens, Aix-Marseille University, France (ISASF President)
Claude Maheux Picard, Director, CTTÉI, Canada
Feral Temelli, PhD
Professor, Food Process Engineering
Associate Editor, Journal of Supercritical Fluids
Department of Agricultural, Food and Nutritional Science
3-18B Agriculture/Forestry Building
University of Alberta
Edmonton, Alberta, Canada T6G2P5
e-mail: feral.temelli@ualberta.ca